Did you know that Lakeland is the second-fastest-growing city in the United States? Currently, Lakeland doesn't have a state income tax, and the business environment in the area is superb. Therefore, many people are heading to this city in central Florida. With all this growth primarily stimulated by outsiders, there is a growing need for more housing and businesses to cater to the ever-increasing population. As a result, builders and other commercial customers will need land clearing services in Lakeland. This article explores why you may need land clearing in Lakeland and what you can expect from the process.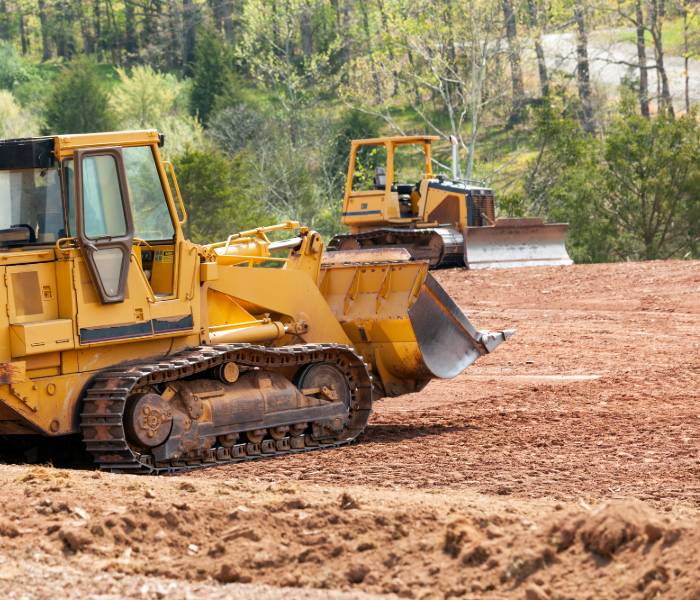 Why You Need Land Clearing in Lakeland
Land clearing is the process of removing trees, vegetation, stumps, boulders, and any other debris from the land so that builders or agriculturalists can use the land for commercial reasons. Residential customers may also need land clearing in Lakeland. Here is more information about land clearing and why you may need it.
Commercial Purposes
If you are a business, government official, or someone who grows crops, then you will probably need land to conduct business. When using the land to build homes, apartments, or other mixed-use properties, the ground will need clearing and be as flat as possible. Some government officials may need land cleared for park projects and other green initiatives. They may also need land removed to build roads or highways. Those that farm will also require land free of trees, boulders, and other vegetation to plant crops. Clearing land for commercial reasons is one of the most important reasons to have an arborist clear land. 
Residential Purposes
Clearing land on residential property may not be as common as commercial land clearing. However, it is sometimes necessary. For example, if you are a homeowner with plenty of land, you may decide to improve your property. Such improvements may increase the value of your home and make it more desirable if you plan to sell it. These improvements could include swimming pools, playgrounds, landscaping upgrades, and other recreational additions such as a basketball or tennis court. However, if your property has many trees or even stumps and other vegetation present, you will need an arborist to clear the land before improving it. 
You Can Expect to Get a Permit Before Clearing Land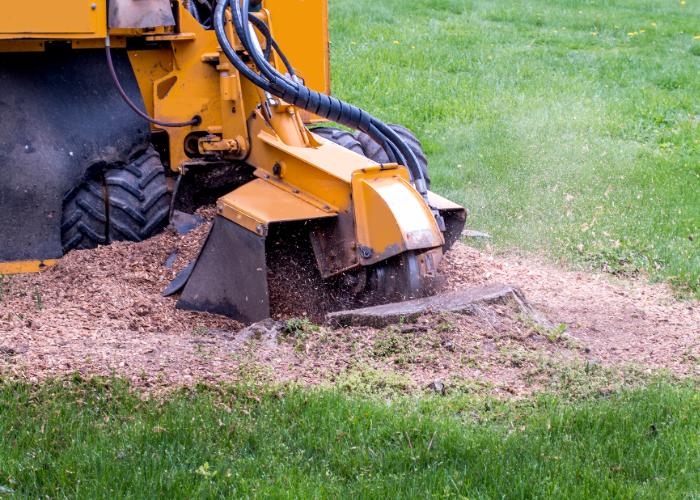 Trees are essential to the ecological balance. They also provide many economic benefits. Therefore, you can't remove trees in Lakeland without getting a permit. On private property, you may not have to get a permit, but on public property, you will have to get one. So, if you are a business owner, you can expect to get a permit first before a tree removal company can clear land. 
The permit application costs $50, and the reason for the permit will be construction. It's a good idea to make sure that the tree is on your property by checking property maps so that you won't get sued for removing a tree that is not yours. The permit process shouldn't take more than a couple of days as long as no issues delay the process. 
What Tree Removal Companies Remove During Land Clearing
Although it may seem like land clearing is nothing more than bulldozing trees out of the way, it is much more of a process than this. First, before a tree company gets started with clearing land,you need proper clearances, which you gain through permits. Then, once you have permission to clear trees on a property, a tree removal company will have to observe the land and determine the best method for removing trees and other obstacles. A tree removal company may use a couple of approaches: the bulldozing method or the mulching method. Bulldozing is a traditional method, but it could be messy and result in erosion, disrupting the land. Another method that is becoming more popular, especially with commercial builders, is the forestry mulching method. This method prevents unnecessary erosion and leaves behind a much healthier, more aesthetically pleasing environment.
Both processes use different types of machinery to clear the land. The tree removal company will use either method to remove trees, vegetation, and boulders from the ground. A tree removal company may even perform excavation services, especially if you plan to build a basement or need to use the land for agricultural purposes. Depending on how much land needs clearing, the entire land clearing process may take a few hours or a few weeks. Once the tree removal company strips the land bare, it will be ready to build on or grow crops.
An arborists' first duty is to preserve the life of trees. However, there are times when trees need removal to make way for growth and progress. This is especially the case in Lakeland, where there is much growth taking place. If you are a business or a resident who needs land clearing in Lakeland, contact the tree experts at Lakeland Tree Trimming and Removal Service to schedule an inspection and get a FREE estimate on land clearing services.